Login to your private network Web Control Panel and go to "Settings -> Custom Client Logo". Browse and upload an image file: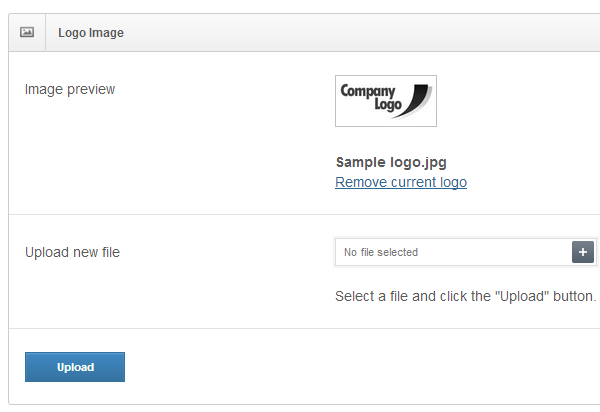 If Custom Client Logo is enabled, your company logo will be displayed on Brosix desktop client applications. Having your logo on Brosix applications will improve your users experience as they will have a visual confirmation they are working with your IM network.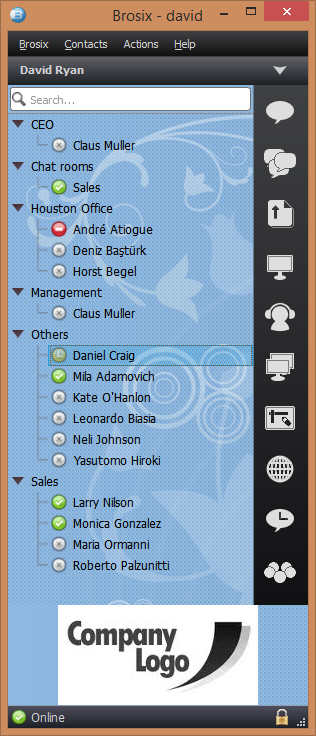 If you enter a URL in Logo URL field, the logo displayed on Brosix applications will be clickable. If your users click on the logo, their default web browser will open this URL. If Logo URL is empty, your logo will be non-clickable.
---