Brosix application can connect to ICQ messaging network.
You just need to click on the "External protocols" button on the right plugin column. Then fill in your account details for the external network you want to use with Brosix.
More about this feature can be found here
https://help.brosix.com/connect-to-other-messengers/
Check out the screenshot for more details.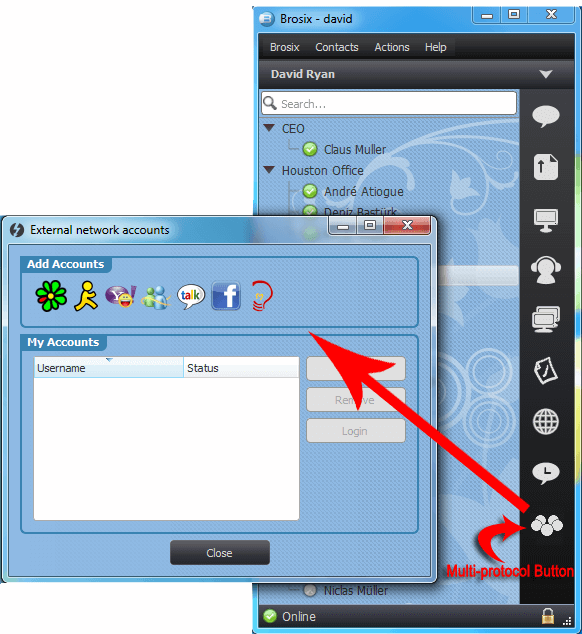 ---