You can easily embed Brosix into your webpage.
A. Install the scripts
1. Put this code in the head of the page:
Where _NID_ is your network number, you can find it out in your Web Control Panel.
2. Then place the button in the body of the webpage
The embeded widget should look like this way. You can customize the button look by defining a new CSS class.

When a visitor presses the button it will open the chat window: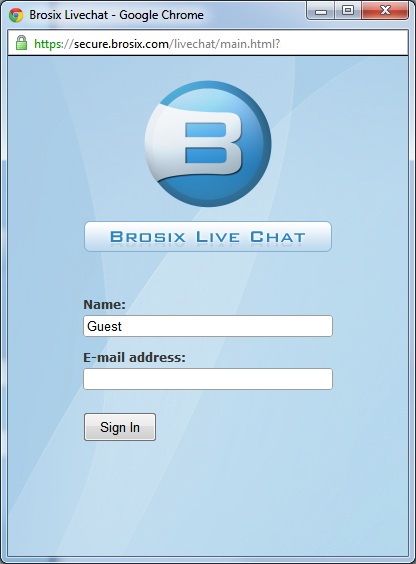 ---
B. Activate "Web Guests" feature
Go to Web Control Panel – Settings – Integrations tab.
Go to "Web Guests" section and enable "Web Guests" feature.
This will create two groups in your IM network:
"Web Guest Operators" – only members of this group can chat with your web guests.
"Web Guests" – Web Guest channels will be shown inside this group in contact lists of your operators.
Here are more details how to configure the Web Guest feature
https://help.brosix.com/configure-web-guests/