Auto-reply is a feature in Brosix desktop (Windows, Mac, Linux). If activated, Brosix will automatically reply to messages you receive.
Open menu Brosix – Settings – Personal tab. Select the "States" tab.
Define a new Custom status derived from "Away"

​

Click the OK button
​Open a chat window
Click on the "Tools" button that is just above the typing area
Select "Auto reply" tab
Add a new Auto-reply for the status you created on step 2
Click OK button
Change your status to the new status defined in step 2
Ask someone to send you a message. Brosix will automatically reply with your custom message.

---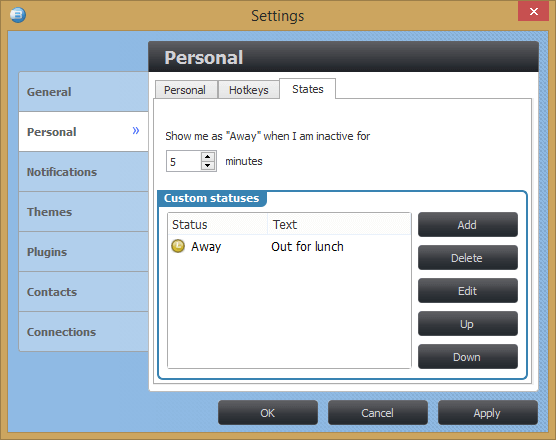 ---