Here is what you should do in case you receive an error message stating 'Brosix" cannot be opened because the developer cannot be identified' when you try to open your Brosix application for the first time after installing it on your Mac, as shown in the screenshot below.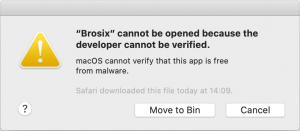 Please close the error message that you have just seen and go to the Security & Privacy section in your Settings. Go to the General tab and click on 'Open Anyway' to open the Brosix application, as evident in the picture below.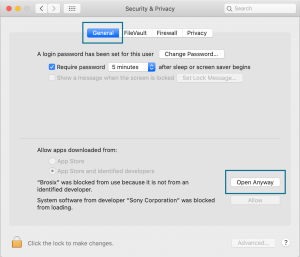 A new box will open where you simply need to press 'Open'.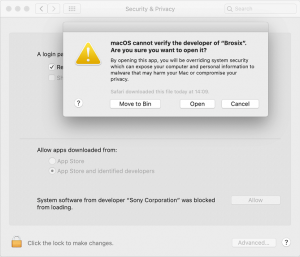 In order to make sure that all features are working properly, so that you can benefit from them as much as possible, please make sure that you have enabled your microphone, camera, and screen recording for Brosix.
This is done from the Security & Privacy section in your Settings. This time, you choose the Privacy tab. Once there, you need to make sure that check marks are put on Brosix for the Mac's microphone, camera and screen recording, as demonstrated below.
Enable microphone: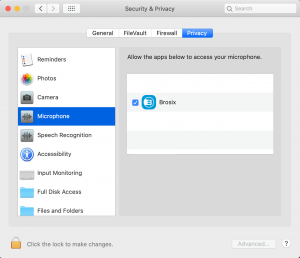 Enable Camera: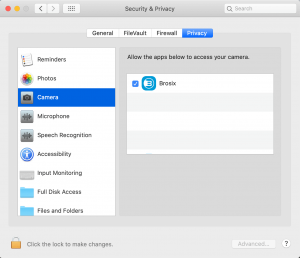 In case you experience any difficulties and need further assistance, please do not hesitate to contact our support team.