Is there a way to broadcast a message to everyone on our network? Boss would like to be able to send event notifications to everyone, and I think it would be great for IT to be able to send out one message at once if there are any issues that come up, etc.
You can use the Broadcast plugin to broadcast news or events.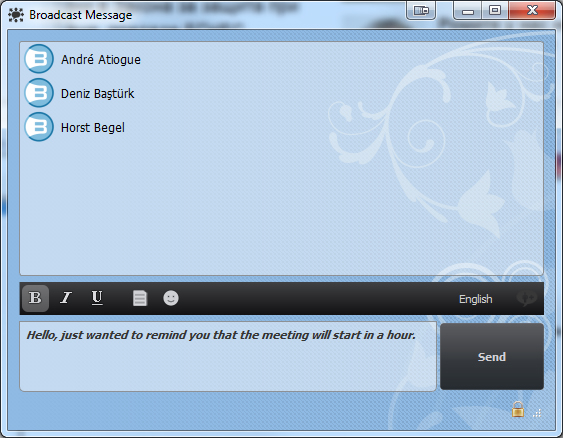 Just select a group in your contact list and press the Broadcast plugin button. Alternatively, you can activate Broadcast plugin without selection and select users for participants.
---