If you missed a message or an event, Brosix can show you a reminder notification at the bottom-right corner of the screen.
This notification is called "sticky" because it stays there until you take some action – respond or close it.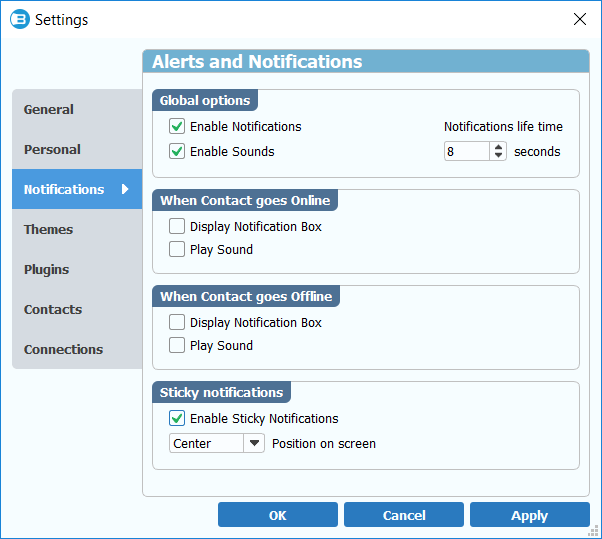 "Sticky notification" can be enabled from the menu Brosix – Settings – Notifications tab. Find the section "Sticky notifications" and enable the feature.